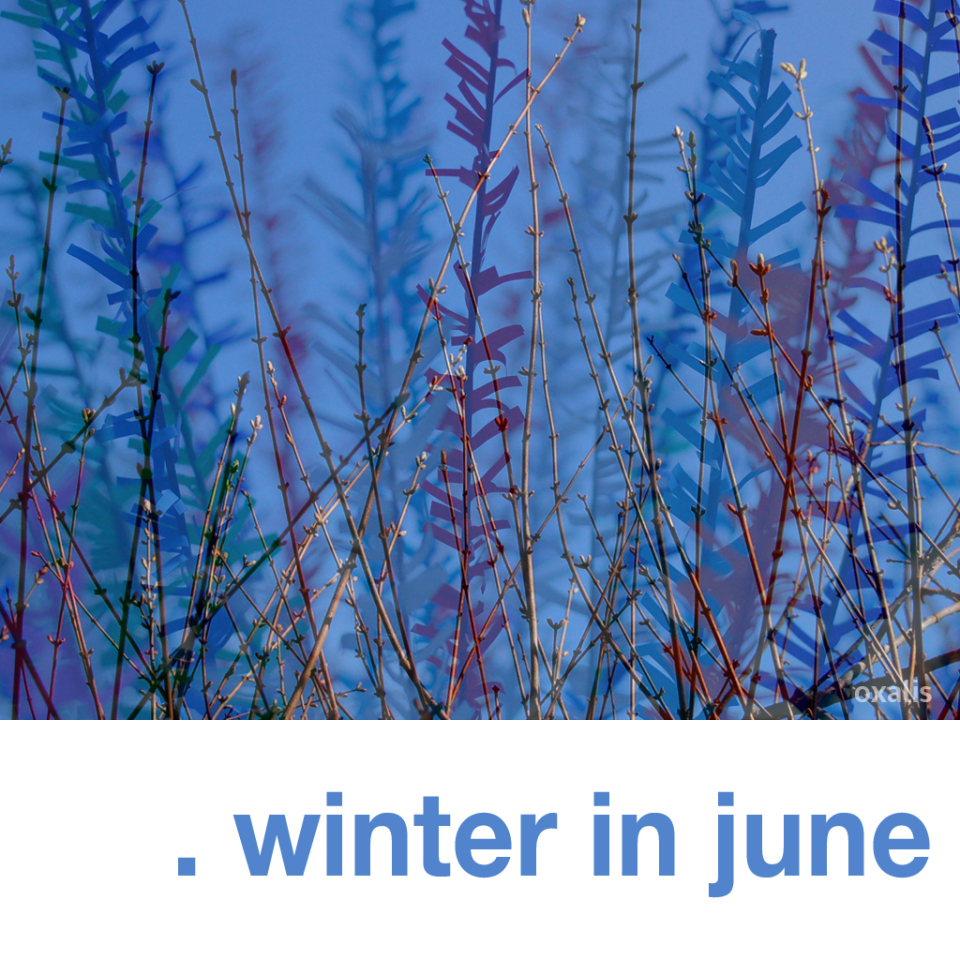 I found it very strange, that during the hottest days of the year, I suddenly felt bleak and gloomy. Again I started to think the bright future was slipping from my grasp, and I was stuck in this state forever.
I forgot which particular song actually made me start compiling all these 'wintery' songs, took me back to those cold, cold days when I was cycling to school through small cobblestone alleys.
So just in case you're in the same boat with me, enjoy this non-stop winter breeze.

01. bjork – frosti
02. saint etienne – fascination
03. club 8 – cold hearts
04. elemental gaze – behind the window i see
05. cocteau twins – lorelei
06. white hinterland – icarus
07. fever ray – when i grow up
08. massive attack – angel
09. yazoo – winter kills
10. angelo badalamenti/julee cruise – falling (twin peaks theme)
11. annie lennox – love song for a vampire
12. morrissey and siouxie – interlude
13. robin guthrie – some sort of paradise
14. blueboy – lazy thunderstorms
15. homogenic – kekal
16. lamb – gorecki
17. everybody loves irene – blood in a rush
18. portishead – glory box
19. craig armstrong feat. elizabeth fraser – this love
20. moby – when it's cold i'd like to die
bonus track: brian eno/jon hopkins/leo abrahams – emerald and lime

[download]