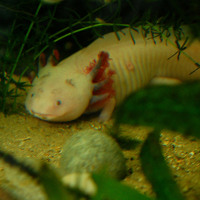 Skipping Salamander School is a music duo consisting of
Maarten the giraffe and Oxalis the turtle who are both
skipping salamander school.
We play minimalist music using mini instruments,
including glockenspiel, melodica, otamatone, shakers, tambourine,
and other instruments that can fit into our regular backpacks.
Here is our version of Orchestral Manoeuvres in the Dark (OMD)'s "Electricity":



And this is us playing The Normal's "T.V.O.D." during the opening of "Supper Snapshots: Capturing 2 Cuisines" exhibition in Common Room, 17 March 2012.